2023 Incidents
Fire
EMS
Jan
77
118
Feb
60
107
Mar
69
124
Apr
88
116
May
82
129
Jun
66
109
Jul
87
114
Aug
83
114
Sept
58
98
Oct
74
139
Nov
49
129
Dec
Total
793
1297
Past Incidents
2022
1036
1332
2021
801
1378
2020
607
1114
2019
617
1276
2018
711
1466
2017
638
1349
2016
603
1241
2015
638
1360
2014
659
1258
2013
555
1125
2012
589
1123
2011
583
1009
2010
579
1078
2009
593
1049
Total
9209
17158
Web Counters
Website Visitors
Since
September 30, 2006

Visitors Today
Dec 07, 2023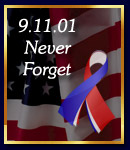 Commissioner Kiler Visits Reese
By Dylan Baker
February 27, 2023

Carroll County Commissioner Kenneth Kiler (District 2) met and chatted with the Reese and Community Volunteer Fire Company's Board of Directors (BoD) as well as the general membership. The BoD put together a nice presentation for Commissioner Kiler to let him know who we are, what we do, and how he can help us reach our future goals. The commissioner was very pleased with the presentation and is looking forward to helping us reach our goals.

Reese is looking forward to working with Commissioner Kiler. The membership presented the Commissioner with his very own jacket and beanie.

Hyperlinks:
To learn more about Commissioner Kenneth Kiler click here.