Online Purchases and Dontions are now being accepted via PayPal!
25 Week Club and Big Money tickets are available for purchase
via PayPal at the link below.

Please be sure to indicate what the PayPal purchase is for in the Special Instructions Section below the amount entered!
Please Click Here to be Directed to our PayPal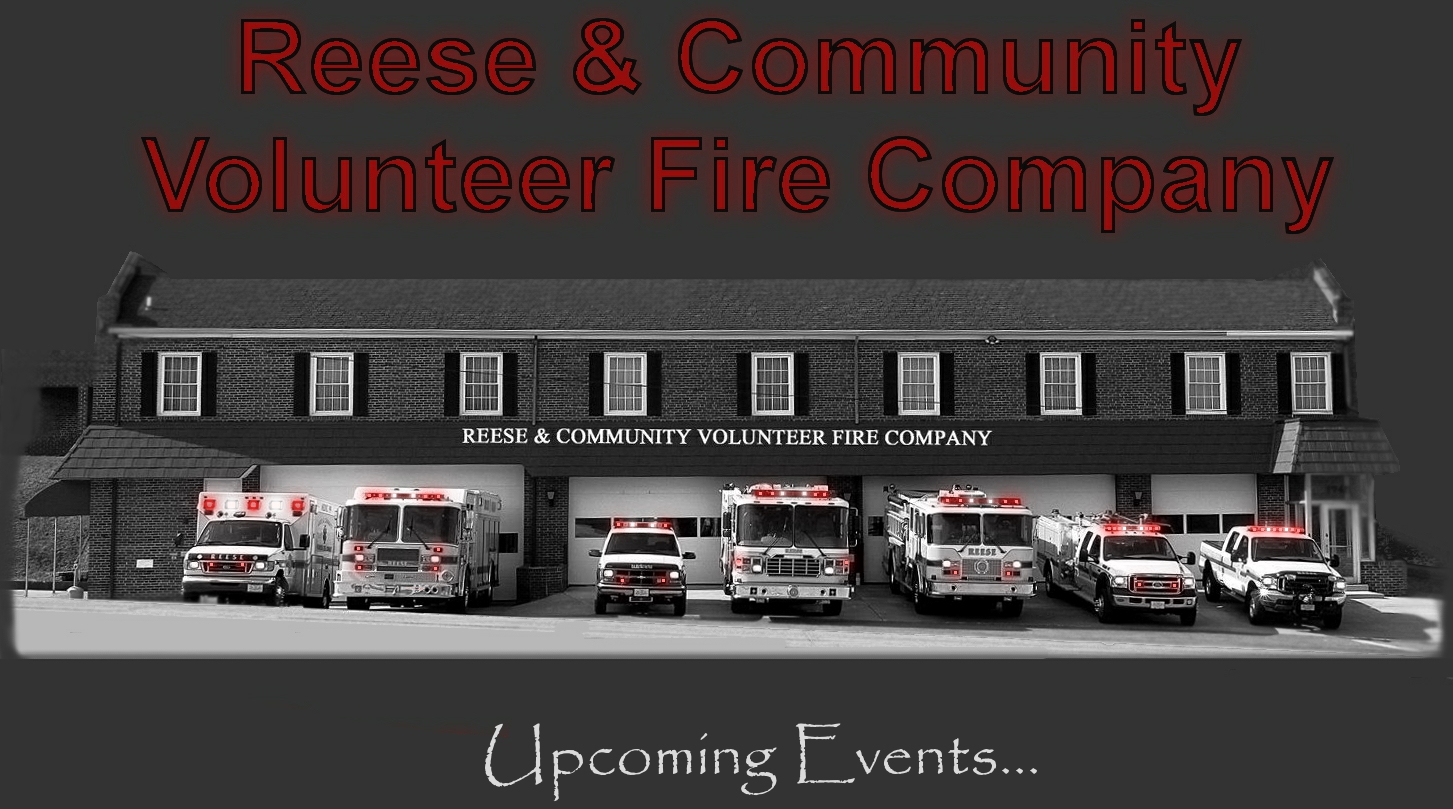 Thursday Night Bingo
canceled through July

Reese Carnival
Canceled

Reese VFC and Manchester VFD
$50,000 Big Money Give-A-Way
October 17, 2020 12-5 PM
Details available here

Reese VFC Car Show
has been Canceled for 2020
---

Your Feedback is important to us. Please sign our Guestbook.

2nd Alarm House Fire In Hampstead

Chief Kenneth Hyde, July 06

On July 6, 2020 at 1642 hrs Reese and Community Volunteer Fire Company's Engine 91, Brush 95, Medic 99, and Duty 9 were alerted for a House Fire at 2199 May Breeze Drive in Hampstead.

Reese, Station 9 had 11 personnel on the scene as we assisted Command with extinguishment, while Brush 95 drafted over 15 thousand gallons of water to assist supplying water to the fire ground.... (Full Story & Photos)

NEW DATE for the Big Money Event

2nd Vice President Kati Townsley, June 23

REESE & MANCHESTER VOLUNTEER FIRE COMPANY'S PRESENT OUR $50,000.00 BIG MONEY RAFFLE Total Prize Money to be Given A-Way $50,000!!!

NEW DATE: Saturday October 17, 2020 12:00 pm-5:00 pm at Reese & Community Volunteer Fire Company.

Tickets are now available at Reese VFC or Manchester VFC, or contact members noted below.

Money Drawings On The Hour Beginning at 1:00 pm (Tickets are drawn according ... (Full Story & Photos)

Station Mail

Recording / Corresponding Secretary Andrew Leeds, June 10

Most of the time getting the mail at the station is just one of those mundane administrative tasks that has to get done. There are lots of bills to pay and paperwork to fill out. Then again sometimes I find something like this.... ... (Full Story & Photos)

Carnival Vendors Wanted

2nd Vice President Kati Townsley, May 31

In preparation of our 72nd Annual Fireman's Carnival in September, we are looking for vendors to set up along our Carnival Midway.

Interested parties should reach out to Committee Member Kyle Hyle at wallykyle9@hotmail.com for additional information and to express interest. ... (Full Story & Photos)

Building Fire in Baltimore County

Chief Kenneth Hyde, May 25

On May 25, 2020 at approximately 2:30 a.m. Rescue Squad # 9 responded with 5 personnel to assist the Baltimore County Fire Department for a commercial Building Fire at 13022 Old Hanover Rd, members assisted with access to the attic and forcible entry with the new battery powered saw.... (Full Story & Photos)

Start The Year off Right....Become a Volunteer Firefighter or EMT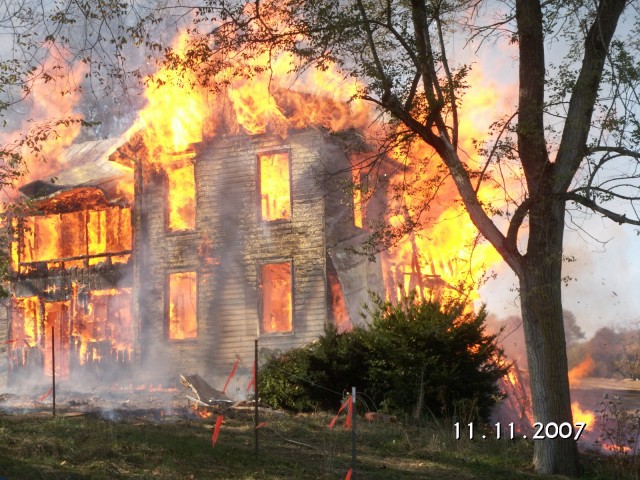 You Are What You Do When It Counts
We are currently seeking men and women interested in serving as Volunteers for their communities. Positions are available for both emergency response and non-emergency support.
---

Emergency Preparedness
Are You Ready?
Information By the Baltimore Metropolitan Council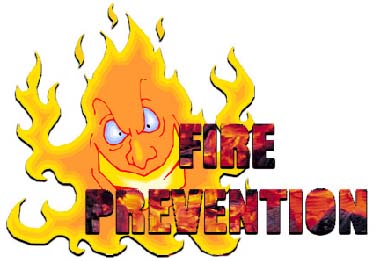 Go to our Fire Prevention page for more information.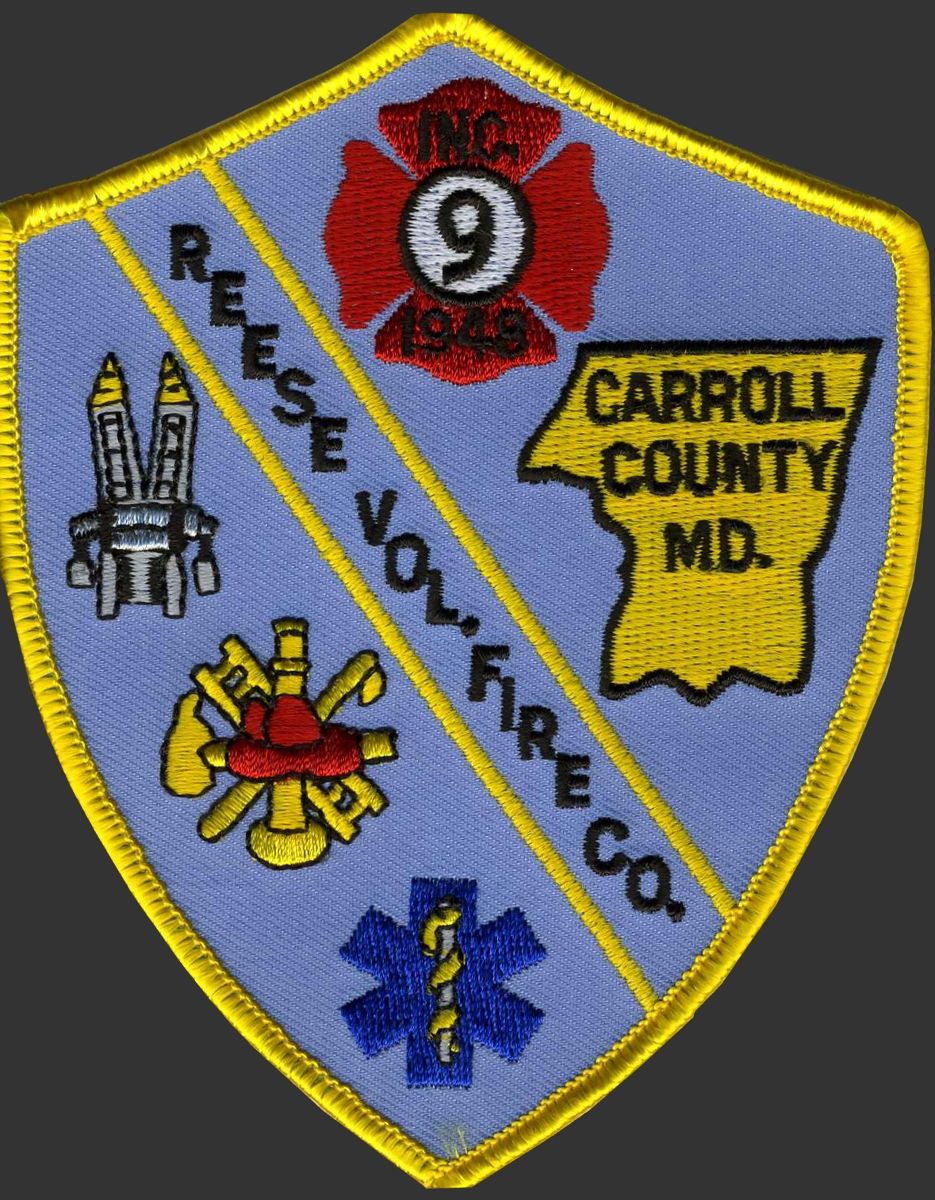 Want a Reese & Community Volunteer Fire Company Patch to add to your collection? Send $5.00 and a Self Address Stamped Envelope to Reese & Community Volunteer Fire Company c/o Kati Townsley 1745 Baltimore Blvd. Westminster, Maryland 21157 or email for questions or more information.
Your feedback is important to us! Feel free to sign the guestbook.
---
*** Any person is hereby authorized to view the information available on this website for informational purposes only. No part of the information or pictures contained on this site may be used, redistributed, copied or reproduced, without the prior written consent of The Reese & Community Volunteer Fire Company. ***