Make a Donation or Purchase thru PayPal using the "Donate" button
located on the top left of the Homepage.
Please be sure to indicate what the PayPal purchase is for in the Special Instructions Section below the amount entered!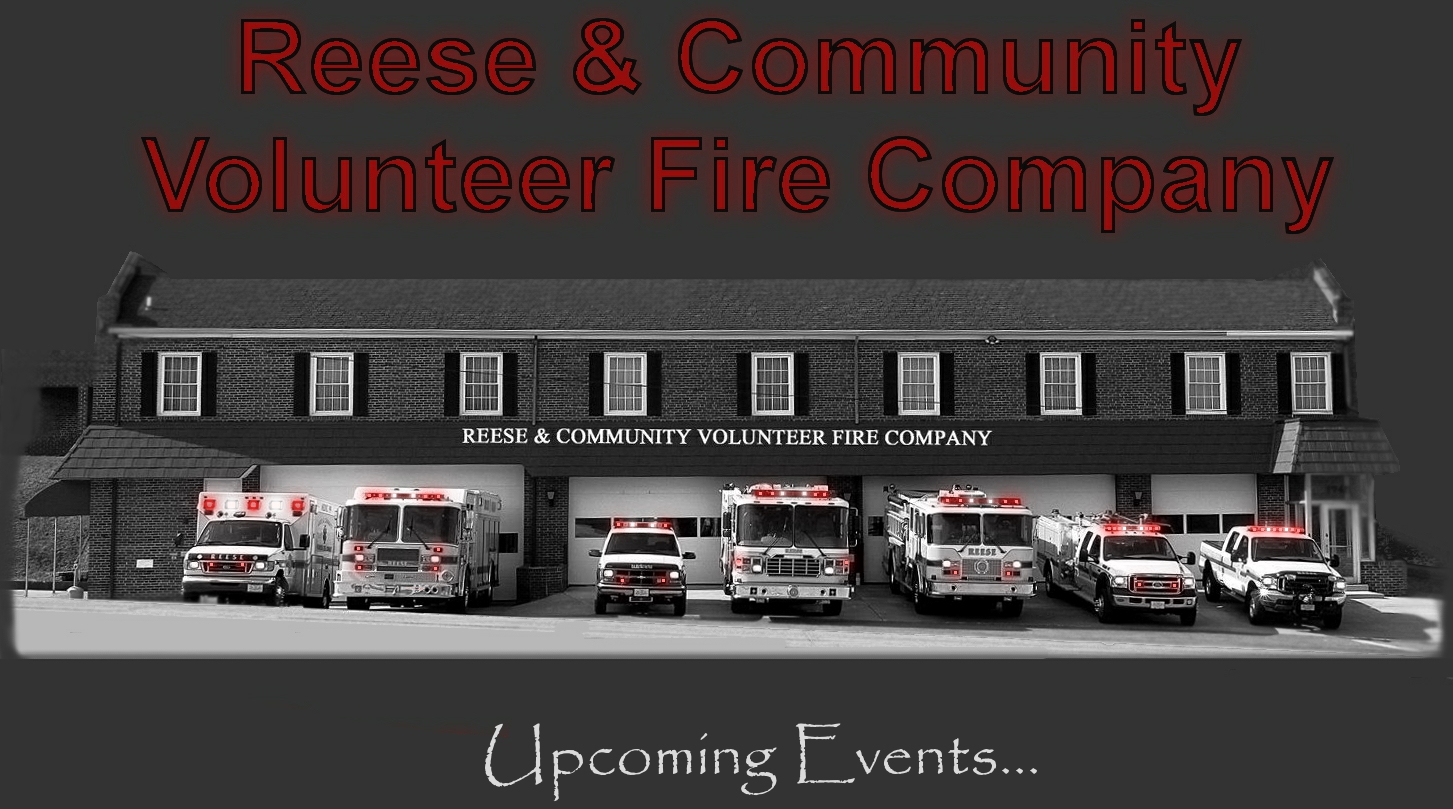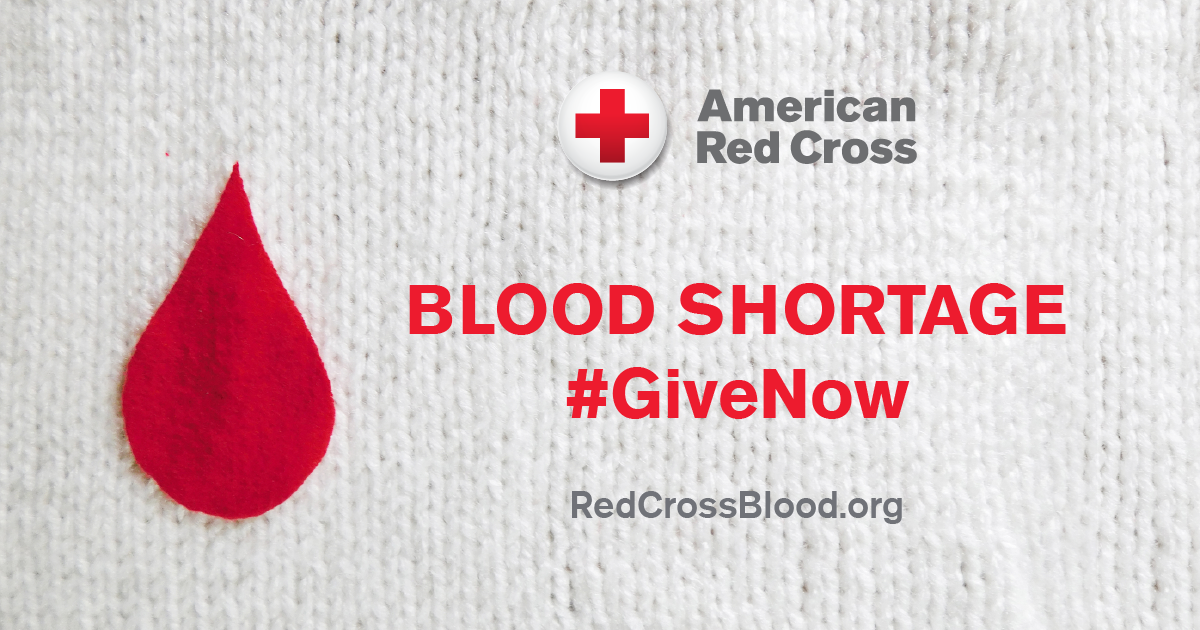 Red Cross to Hold Blood Drive at Reese VFC on Monday, December 14th, 1:30 - 7 PM.
Click Here for More Information!
---
Thursday Night Bingo canceled through 2020!

Reese VFC and Manchester VFD $50,000 Big Money Give-A-Way
CANCELED - NEW DATE FOR 2021 August 14th
Details available here


Your Feedback is important to us. Please sign our Guestbook.

American Red Cross Blood Drive to be held at RVFC

2nd Vice President Kati Townsley, November 20

Every 2 seconds someone in the U.S. needs blood. One unit of blood can save 3 lives.

The American Red Cross will be holding a Blood Drive on Monday, December 14th from 1:30-7:00 PM in the Social Hall. Please visit: https://rcblood.org/2HocsJM to sign up for a time to donate!

All O-, O+, A-, and B- donors are asked to consider doing a Power Reds donation to help us meet the need of our local Hospitals. ... (Full Story & Photos)


25 Week Club Week 25 and Final Drawing Winners Annouced

2nd Vice President Kati Townsley, November 10

Reese VFC's 25 Week Club Winners for Week 25, Final Drawing Announced:


Final Drawing Winners:
$1000- Dolores Bankert
$500- Susan Locasio
$100- James Love
$100- Deb Scarbeau
$100- Frances Crocetti
$100- Linda Dodge
$100- Sandra Fridinger

Week 25 for $50.00 each
Travis Rill
Eddie Geordt
Wayne Taylor
Brenda Dell
Marianne Ellison

Congratulations to all of our Winners and Thank You to all who ... (Full Story & Photos)


Reese VFC assist on a Vehicle Rescue in Gamber VFC area

Chief Kenneth Hyde, November 05

On Thursday November 5, 2020 @ 15:47 hours Reese & Community Volunteer Fire Company Rescue Squad #9, Chief #9, and Lieutenant #9-1 responded to Route 97 and Nicodemus Road to assist Gamber VFC on a motor vehicle accident with entrapment. Medic # 139 arrived and confirmed two occupants trapped in an overturned pick-up truck. Rescue Squad # 9 assisted Chief # 13 with crew tying back the overturned ... (Full Story & Photos)


Fire Prevention at the Y Chipmunks Preschool!

Career Gerald Shaw, October 19

At approximately 0930 this morning, Reese & Community Volunteer Fire Company volunteer and career personnel made their way to the Y Chipmunks preschool located at Sandymount UMC. 4 groups of young people enjoyed looking over the equipment on Engine 91 and Medic 98. They also were able to meet our Friendly Firefighter Thomas!

Fire prevention week this year was Oct. 4 to Oct. 10 and our normal activities ... (Full Story & Photos)



Volunteer FADO Franklin shows the young people the booster line on E91


Vehicle Rescue in 9-16 Box

Chief Kenneth Hyde, August 25

On August 25, 2020 at 16:17 hours Reese and Community Volunteer Fire Company's Rescue Squad 9, Medic 99, Chief 9, Duty 9, and Utility 9 responded with 9 personnel for a vehicle collision with Rescue at Sandymount Road and Route 140. Upon arrival units found an occupant heavily trapped in a vehicle, Lieutenant 6 was first on the scene and assumed Route 140 Command.

The rescue was intensive and assistance ... (Full Story & Photos)

Start The Year off Right....Become a Volunteer Firefighter or EMT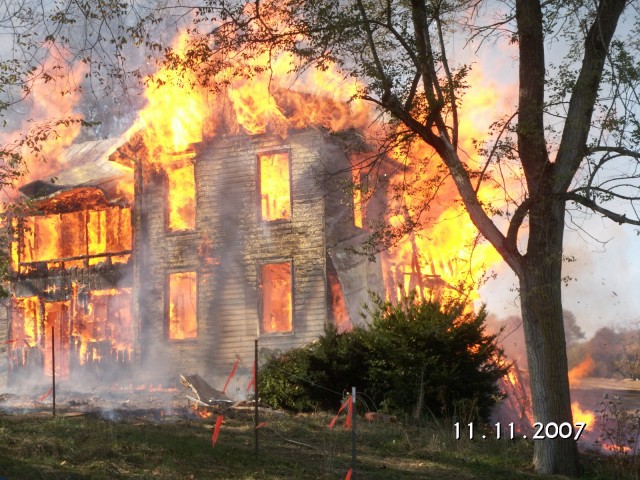 You Are What You Do When It Counts
We are currently seeking men and women interested in serving as Volunteers for their communities. Positions are available for both emergency response and non-emergency support.
---

Emergency Preparedness
Are You Ready?
Information By the Baltimore Metropolitan Council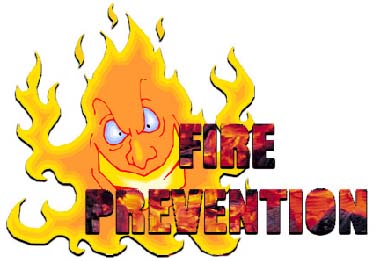 Go to our Fire Prevention page for more information.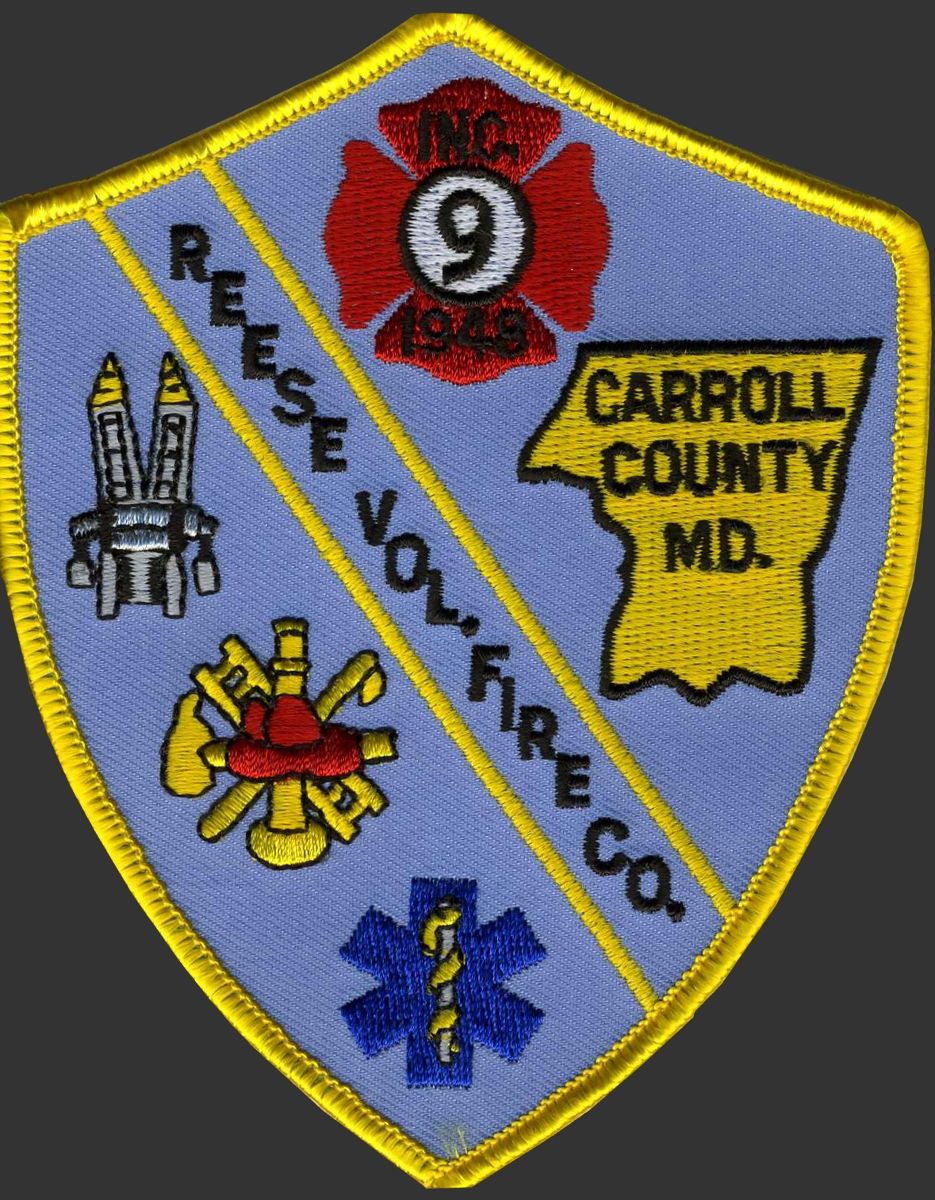 Want a Reese & Community Volunteer Fire Company Patch to add to your collection? Send $5.00 and a Self Address Stamped Envelope to Reese & Community Volunteer Fire Company c/o Kati Townsley 1745 Baltimore Blvd. Westminster, Maryland 21157 or email for questions or more information.
Your feedback is important to us! Feel free to sign the guestbook.
---
*** Any person is hereby authorized to view the information available on this website for informational purposes only. No part of the information or pictures contained on this site may be used, redistributed, copied or reproduced, without the prior written consent of The Reese & Community Volunteer Fire Company. ***