National Weather Service Alerts for Carroll County, MD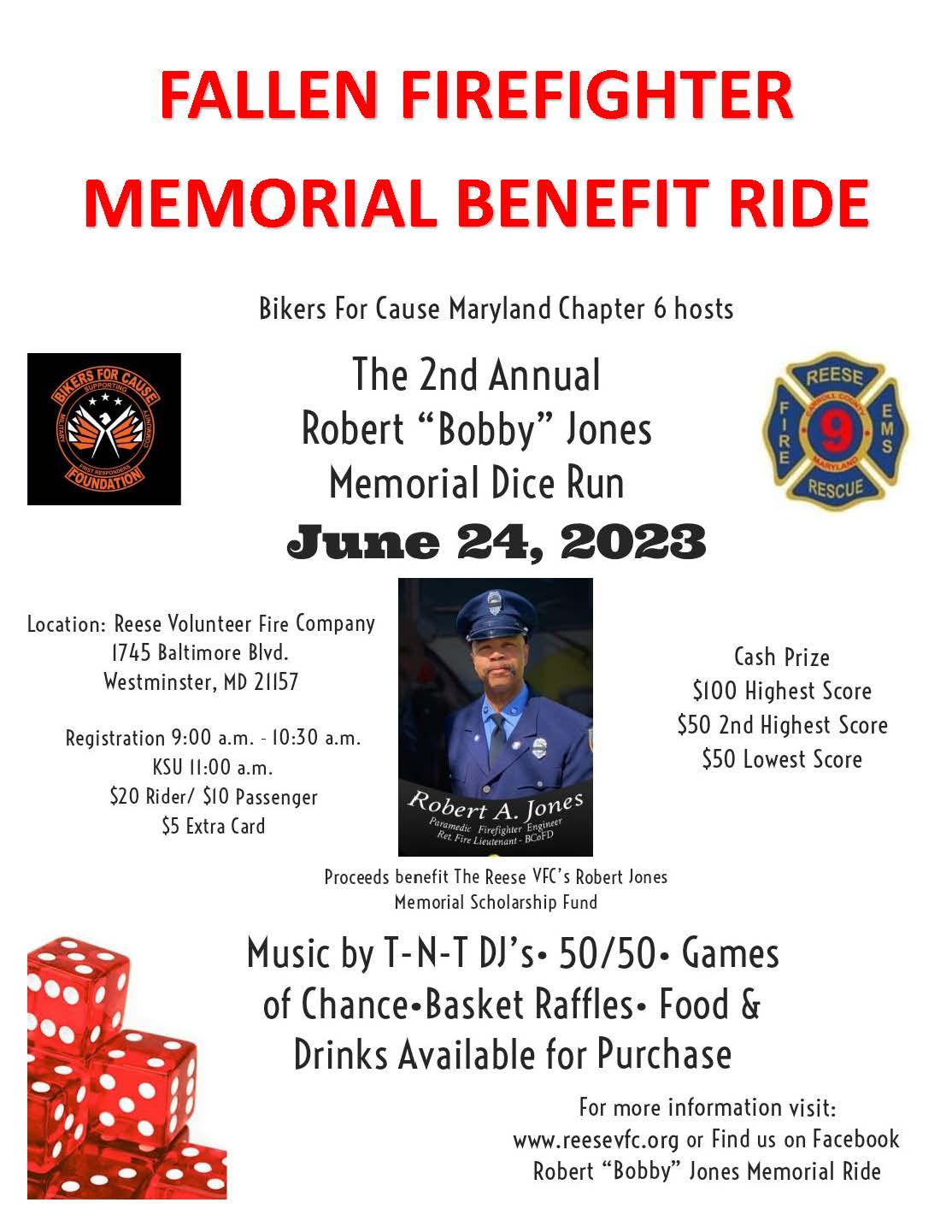 Join our Team!!
Now Hiring Full and Part-Time EVOD, BLS & ALS Providers!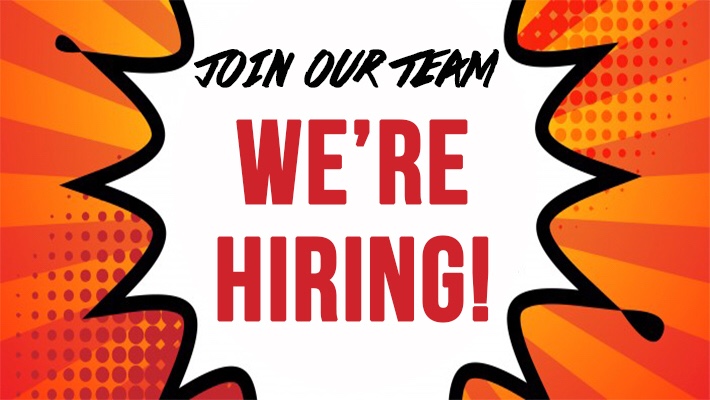 Train derailment in Patapsco

Reese vfc, May 25

At approximately 10:50 AM units from the Reese & community fire company and surrounding departments were alerted for a reported train derailment at the Patapsco Road crossing. Units arrived to find a Maryland Midland gravel train consisting of 31 total cars which two derailed. During the derailment contact was made with nearby power lines and railroad electrical equipment. There were no injuries to ... (Full Story & Photos)

Reese Assists with 8-Alarm Fire

Dylan Baker, April 04

Reese and Community Fire Company units assisted Baltimore County in an 8-alarm brush fire on Tuesday, April 4th. The fire which was reported just after 1500 hours, has been fully contained, according to the Baltimore County Fire Department, after the rapidly spreading blaze forced more than two dozen homeowners to evacuate. Reese responded with 19 personnel and assisted for over six (6) hours, protecting ... (Full Story & Photos)

Passing of Life Member Patricia "Ms. Pat" Spangler

Dylan Baker, March 20

It is with profound sadness that the Reese & Community Volunteer Fire Company announces the passing of Reese Auxiliary Life Member Patricia "Ms. Pat" Spangler. "Ms. Pat" passed away comfortably on Tuesday, March 14, 2023, surrounded by her family. In addition to her 63 years of service with the Reese Auxiliary, "Ms. Pat" completed 24 years of service as a member of Reese & Community Volunteer Fire ... (Full Story & Photos)

Reese MVA 2900 BLK of Baltimore BLVD

Firefighter Jeffrey Giles, March 09

At 0836 Reese Volunteers were alerted for an MVA with Rescue. Once Medic 98 and Rescue-Engine 91 arrived on scene Units advised Carroll dispatch NO Rescue. 3 vehicles were involved thankfully no injuries were reported. Units cleared shortly after MSP arrived.
Reese Volunteers Participate in Training

Dylan Baker, February 28

Tuesday, February 28th your dedicated volunteers participated in monthly training on Rapid Intervention Team (RIT), SCBA malfunctions, and MAYDAY operations. This training is vital for rescuing a down firefighter in a burning building. Chief Andrew Wooden was the lead instructor with our training committee helping as support instructors.

Interested in becoming a volunteer? Stop by and submit an application!... (Full Story & Photos)

Become a Volunteer Firefighter or EMT!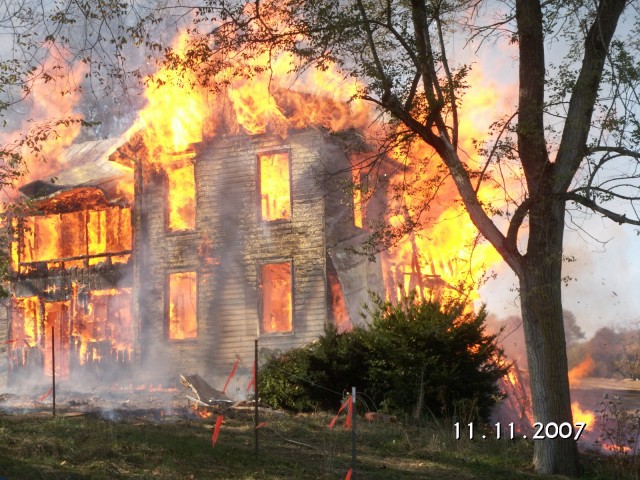 You Are What You Do When It Counts!
We are currently seeking men and women interested in serving as Volunteers for their communities.
Positions are available for both emergency response and non-emergency support.
---

Emergency Preparedness
Are You Ready?
Information By the Baltimore Metropolitan Council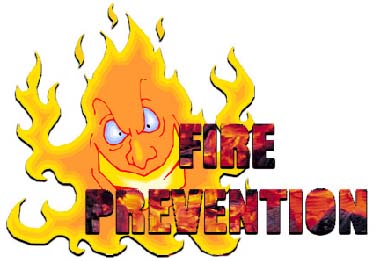 Please visit our Fire Prevention page for more information.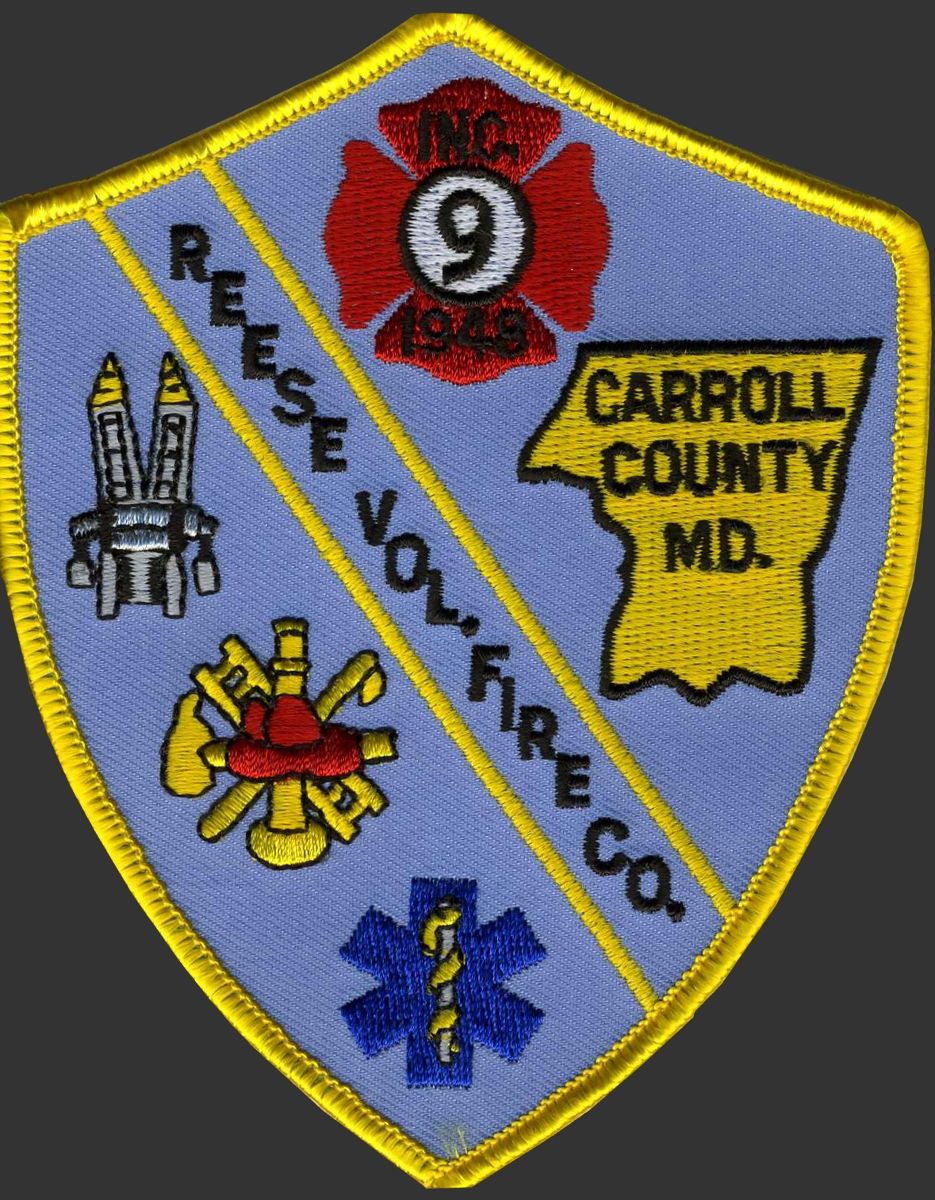 Want a Reese & Community Volunteer Fire Company Patch to add to your collection? Send $5.00 and a Self Address Stamped Envelope to Reese & Community Volunteer Fire Company c/o Jared Krieger 1745 Baltimore Blvd. Westminster, Maryland 21157 or email for questions or more information.
Your feedback is important to us! Feel free to sign the guestbook.
---
*** Any person is hereby authorized to view the information available on this website for informational purposes only.
No part of the information or pictures contained on this site may be used, redistributed, copied, or reproduced, without the prior written consent of
Reese & Community Volunteer Fire Company. ***