2023 Incidents
Fire
EMS
Jan
77
118
Feb
60
107
Mar
69
124
Apr
88
116
May
82
129
Jun
66
109
Jul
87
114
Aug
83
114
Sept
58
98
Oct
74
139
Nov
49
129
Dec
Total
793
1297
Past Incidents
2022
1036
1332
2021
801
1378
2020
607
1114
2019
617
1276
2018
711
1466
2017
638
1349
2016
603
1241
2015
638
1360
2014
659
1258
2013
555
1125
2012
589
1123
2011
583
1009
2010
579
1078
2009
593
1049
Total
9209
17158
Web Counters
Website Visitors
Since
September 30, 2006

Visitors Today
Dec 07, 2023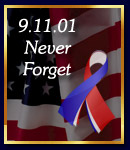 Guestbook
Your feedback is important to us. Feel free to leave your comments.
| | |
| --- | --- |
| Page of 2 [ Back | Next ] | Records 1 - 30 of 48 |
Signed on June 02, 2021 at 1:51 PM
Name:
Happy Customer
Location:
Finksburg, MD
Comments:

Cliff & Amy are a great team. Such lovely people. Made my bad day not so bad after all. God bless them and all of the volunteers.
Signed on December 12, 2020 at 9:30 AM
Name:
Kathy
Comments:

Thank you for bringing Santa Claus down Murray Road last night. We were very excited to see all the fire equipment and my grandson was so excited to see Santa on a fire truck. It was just wonderful.
Signed on April 06, 2020 at 7:23 AM
Name:
Verna Karolenko
Location:
Finksburg, MD
Comments:

Yesterday we were surprised and delighted by a visit from the Easter Bunny in our neighborhood. He was accompanied by many dedicated volunteers who spent their Sunday afternoon brightening the lives of families in the Reese response area. We are greatful for the skill and dedication our first responders demonstrate every day, especially in this unusual time of pandemic, but more importantly we are greatful for the character and spirit of such a fine group of professionals. Thank you for your service!!!
Signed on November 02, 2019 at 11:25 PM
Name:
Sam
Web Address:
https://designfeu.com
Comments:

Thank you so much for your service and all you do for our community!
Signed on August 12, 2018 at 12:38 PM
Name:
Deborah and John Millirons
Location:
Reisterstown, Md
Comments:

Thanks for another great Reese event - The Big Money Giveaway was wonderful. Kudos to all the volunteers and contributors for making it a great success. We always enjoy supporting the Reese Volunteer Fire Co. God Bless! Be safe.
Signed on July 19, 2017 at 10:07 PM
Name:
Kenya Johnson
Rank/Title:
Mrs.
Location:
Reese Carnival 7/19/17
Comments:

Our family had a wonderful time, however it would have been better if it was a smoke free environment. Many of the ride conductors were smoking while putting kids on rides.
Signed on June 01, 2017 at 9:02 AM
Name:
Carl & Jeane Blizzard
Comments:

With our deepest appreciation and gratitude to the men and women of the Reese and Community Volunteer Fire Company for the beautiful service provided to Berlin 'Jake' Caple. The honor's presented to Jake by the members of the entire fire community was outpouring. This said, "We Will Never Forget" his dedication to the community.
Signed on August 13, 2016 at 7:32 PM
Name:
Deborah and John
Location:
Reisterstown
Comments:

Had a great time at the 2016 big money giveaway today. A special thanks to all the volunteers of Reese and Manchester VFD. You all did a wonderful job. Food was delicious as usual. We look forward to going to this event every year. Thanks again for a job well done. It was good to see so many "fill the boot" at the different stands. Great idea!
This event is always so well organized and makes for a perfect day.
God bless every one of you!
Signed on January 02, 2015 at 1:45 AM
Name:
Nanci Armacost Crock
Location:
Finksburg MD
Comments:

I knew Joe and his wife Pat for many years. In fact I knew the entire family, Mr. and Mrs. Spangler when they ran Spangler's Fruit Stand as it was called, on Rt 140.

All I can say is that Joe is now at peace and with his Dad and Mom.

My sympathy to each of the family as they deal with their grief. May the many good memories sustain you.

Nanci and family
Signed on December 29, 2014 at 1:53 AM
Name:
Christopher S Harris
Rank/Title:
Captain
Location:
United States
Comments:

My condolences to the Spangler Family and the Reese VFC family for your loss.

Captain Christopher S. Harris
Union Bridge Fire Company
Carroll County, Station 8
Signed on July 21, 2013 at 11:41 PM
Name:
mary fisher
Rank/Title:
Ms
Location:
Catonsville, MD 21228
Comments:

Loved going to carnivals and parades. My brother was a volunteer at the firehouse and worked at the carnivals.
Signed on July 16, 2012 at 2:38 PM
Name:
Kathy Bock
Comments:

So Happy Your Station is So Close in case I Ever Need your Help!
Signed on December 05, 2011 at 11:56 AM
Name:
Ken Shoemaker
Rank/Title:
firefighter
Location:
Emmitsburg, Md
Comments:

Congrats on the purchase of your new Arrow XT from Pierce. The unit looks sharp.
Signed on November 16, 2011 at 11:19 AM
Name:
Steve Spencer
Comments:

Had fun at the 25 week dinner, trying to get some old picture to you.
Signed on December 26, 2010 at 10:51 AM
Name:
Joel Goulet
Web Address:
www.joelgoulet.com
Location:
Wausau, WI
Comments:

Thank you for being firefighters and keeping people safe. I applaud your service to your community. Thank you for all that you do. I'd like to let you know about some special Firefighters tribute pages on my website. I set them up to honor firefighters everywhere. If you get a chance, please check them out. Stay safe and have a great day.
Signed on August 08, 2010 at 3:00 PM
Name:
Brad Merchel
Rank/Title:
Firefighter
Web Address:
www.cnegfx.com
Location:
Washington, Iowa
Comments:

Great site guys. Just stopping by to say hi! I am a firefighter myself for 16 yrs. I also own a graphics business. I do vinyl decals, can koozies, etc. I have tons of firefighter graphics that i ship all over the country.

Keep up the good work guys.
-Brad
Signed on September 21, 2009 at 11:55 PM
Name:
Robert Schlottenmeier
Rank/Title:
Fire Fighter/DPO/DAO/EMT
Location:
Seminole Trail Volunteer Fire Department
Comments:

I just wanted to say thank you for getting me started! I am glad you all had a GREAT Carnival this year! I miss working that and I miss home! The website is GREAT!

Robert Schlottenmeier
Signed on July 16, 2009 at 12:34 AM
Name:
russell green
Rank/Title:
dad
Location:
Sanford florida
Comments:

JUST LETTING YOU GUYS KNOW THAT MISS AMY GREEN IS NOW A CAREER FIREFIGHTER FOR SEMINOLE COUNTY FLORIDA SHE STARTS MONDAY @ ALTAMONTE SPRINGS STATION..THANKS TO JERRY DAYTON HIS NEICE GOT INTO A GREAT CAREER... JERRY THANKS FOR BEING A GOOD ROLE MODEL FOR AMY. NOW SHE WILL BE BLOWING HER HORN HOWLLING GET OUT THE WAY YOU YANKS... HAVE A NICE DAY HOPE THE CARN. MAKES PLEANTY MONEY DELORES AND I WILL NOT BE THERE THIS YEAR....
Signed on November 12, 2008 at 9:01 PM
Name:
Rose & John Englund
Location:
Westminster, MD
Comments:

Dear Reese Firefighters and EMT's -

Thank you, thank you, thank you for your prompt response to my call last night.

Because of you, there is a wife who was able to sleep last night knowing her husband was okay.

You, who handle such difficult situations, always have our respect. Last night you were wonderful, soothing and kind, handling the situation with top notch professionalism.

It's great to know that we have such great response teams in Carroll County.

Thanks again!

Rose and John Englund
Signed on August 23, 2008 at 4:27 PM
Name:
Jim Wills
Rank/Title:
1Lt. USA Ret.
Location:
MA
Comments:

I served with a Gary Wedeking with 7th Division in Korea in 1967-1968.
Univ. of Baltimore grad? lacrosse player?
I'd like to say hello.
Jim Wills
Signed on July 15, 2008 at 1:42 PM
Name:
Kym (Schuster) Ricketts
Rank/Title:
SFC, Combat Medic, United States Army
Location:
Tallil, Iraq
Comments:

Hello to everyone back at Reese! You all first came into my life Jan 18, 1989 when Station 9 responded to my home when this than 15 year old girl called when her Grandfather had burned to death. Your professionalism and empathy changed the course of my life. I became a member at age 18 and you all sponsored me through First Responder, EMT, IV Tech and EMT-P school. You were there as this outspoken teenager and 20's something girl struggled to find her path. I remember long talks with many of you that directed me to strive for better. At 22 I ran off and joined the Army. Now, 12 years later I find myself as the Senior Medic for an Area Support Medical Company serving in support of Operation Iraqi Freedom. Interestingly enough, an old Army buddy recently sent me a link for Carroll firefighters honored by being inducted into the Hall of Fame, he had remembered me talking of Reese VFD and the fond memories I had of all of you. That being said, I found your website and it is awesome! Perusing your site made home feel that much closer...I credit Reese VFD for taking me in and starting me down a path that has brought me here. While most of you may not remember me, I will always hold you close, even half a world away!!
Signed on July 09, 2008 at 10:41 AM
Name:
Michelle Brethauer
Location:
Hampstead MD
Comments:

Kati-

I wanted to thank you and everyone else at Reese for making my son's birthday perfect. He got to ride the firetruck for all three trips and he loved seeing the guys dress-up. You guys are amazing and the kids at the party are still talking about making an escape plan and not to hide or be scared of the fire fighters because they are there to save you.

Thank you so much for all of your hard work, you truly made his day.

Best Wishes
Michelle Brethauer
Signed on June 17, 2008 at 5:53 PM
Name:
David Bosco
Rank/Title:
Rescue LT.
Location:
Greenwood Vol. Fire Co., Inc. Station 78
Comments:

Very nice web site. Let me know if you have t-shirts for sale! Would love one!!
Signed on May 22, 2008 at 1:02 PM
Name:
George Thomas
Rank/Title:
Retired
Location:
Oakland, Maryland
Comments:

The website is great, love the incident pictures and video. I try to keep up on what is going on in Carroll County since moving to Western Maryland and check the fire department websites often for information and action. Keep up the good work your doing a great job!!
Signed on April 20, 2008 at 9:12 PM
Name:
Robert Schlottenmeier
Rank/Title:
FF/DPO
Location:
Seminole Trail Vol Fire Dept Charlottesville Va.
Comments:

Stopped in for a visit a couple months ago when I was in town. The Station looked Great! Aperatus was impressive we have come a long way!Way to stay a combination station EMS and FIRE! We do not have that down hear. It always seems like a struggle But it seems to work fine. Ray gave me a walk through of the aperatus please tell him thank you!

Rob Schlottenmeier
Signed on March 28, 2008 at 4:48 PM
Name:
Justin king
Rank/Title:
firefighter
Location:
Finksburg
Comments:

Hey, keep up the good work guys! I ride with Glyndon in Baltimore County and its a pleasure to get a 9 box mutal aide call.
Signed on March 27, 2008 at 6:37 PM
Name:
Chris Link
Comments:

You guys are the greatest group of fire fighters that i have met. Keep on serving the community like you have.
Signed on February 29, 2008 at 9:10 PM
Name:
Chris Link
Location:
Littlestown
Comments:

The video is SWEET. Great job everyone. Hopefully we will have more videos. Stay Safe
Signed on April 06, 2007 at 3:49 AM
Name:
Tim Fuss
Rank/Title:
Critical Care Transport Nurse/EMT
Location:
Montgomery County, MD
Comments:

Great site. Photos and incident descriptions are top notch.
| | |
| --- | --- |
| Page of 2 [ Back | Next ] | Records 1 - 30 of 48 |