2023 Incidents
Fire
EMS
Jan
77
118
Feb
60
107
Mar
69
124
Apr
88
116
May
82
129
Jun
66
109
Jul
87
114
Aug
83
114
Sept
Oct
Nov
Dec
Total
612
931
Past Incidents
2022
1036
1332
2021
801
1378
2020
607
1114
2019
617
1276
2018
711
1466
2017
638
1349
2016
603
1241
2015
638
1360
2014
659
1258
2013
555
1125
2012
589
1123
2011
583
1009
2010
579
1078
2009
593
1049
Total
9209
17158
Web Counters
Website Visitors
Since
September 30, 2006

Visitors Today
Sep 25, 2023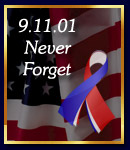 Guestbook
Welcome to the Reese & Community Fire Company Guestbook. Your feedback is important to us. Feel free to leave your comments.
| | |
| --- | --- |
| Page of 2 [ Back | Next ] | Records 31 - 48 of 48 |
Signed on January 26, 2007 at 7:36 PM
Guest Name:
Mike Sanders
Location:
Loudoun County, Virginia
Comments:

Very nice web page. I am preparing to write a book on the fire and rescue apparatus history of Loudoun County, Virginia. I have early apparatus photos from Lovettsville, Virginia (near Brunswick, Maryland) and the first fire engine they purchased to run at Lovettsville in 1967 was Reese's 1948 International/American mentioned (with a photo) in your history section. I spoke to one of the original members at Lovettsville and he said he loved that International and wished he owned it now. He remembered it was from Reese because he remembers the hard suctions on the International had a Reese label on them....Lovettsville did not remove the Reese labels. Thanks, Mike
Signed on December 26, 2006 at 10:22 PM
Guest Name:
Derek Eckhardt
Rank/Title:
Hampstead Junior President
Comments:

I like your website it is very nice. If you havent already visit the Hampstead vfd website.
Signed on December 11, 2006 at 4:29 PM
Guest Name:
Jay Dargan
Rank/Title:
Lieutenant
Comments:

Good website. I would like to see more of the miracle twins in action.
Signed on November 30, 2006 at 8:09 AM
Guest Name:
DORIS BASS
Location:
Pikesville, MD
Comments:

We always check on your events, especiallly flea markets and craft fairs. Keep up your good work!
Signed on November 01, 2006 at 10:39 AM
Guest Name:
Keith Strain
Rank/Title:
Captain
Web Address:
www.westberlinfire.com
Location:
West Berlin, New Jersey
Comments:

Great website. I enjoyed it. Best of luck! Stay safe. If you need a 2nd due ladder call us!
Signed on October 26, 2006 at 2:46 PM
Guest Name:
Shawn Morrison
Rank/Title:
Career FF/Medic
Location:
Manchester MD
Comments:

Finally the Site is up and Running. Nicely Put together. It would be nice to see some "old school" members as well as the "Old timers". Good luck and Be Safe. See you very soon.....
Signed on October 18, 2006 at 7:37 PM
Guest Name:
Kristy Baker
Rank/Title:
FF/EMT
Location:
Finksburg,MD
Comments:

Website looks great!!!
Signed on October 18, 2006 at 3:47 PM
Guest Name:
Chris Link
Location:
Littlestown PA
Comments:

Looks good I wish you had Carnival Pictures.
Signed on October 12, 2006 at 5:15 PM
Guest Name:
Paul Wilhelm
Location:
Hampstead
Comments:

Hey the site looks great stay safe
Signed on October 11, 2006 at 1:55 PM
Guest Name:
Don n Fran Eanes
Location:
HANOVER PA
Comments:

WANT TO SEE NEW PICTURES..AND OLD PICTURES OF WHEN REESE FIRST ORGINATED....
Signed on October 08, 2006 at 9:49 PM
Guest Name:
Brian Runge
Rank/Title:
Firefighter/Paramedic
Location:
In my house
Comments:

Looks good. But the news archives need to be in plain english. The general public that reads this site has no idea what a priority 3 or 4 is. Just a thought.
Signed on October 08, 2006 at 7:08 AM
Guest Name:
Scott Tenney
Rank/Title:
EMS Captain
Comments:

Great job Mike!
Signed on October 04, 2006 at 4:20 PM
Guest Name:
Howard J. Link
Rank/Title:
Driver
Comments:

Looks good
Signed on October 02, 2006 at 2:54 PM
Guest Name:
Matt Stansbury
Rank/Title:
FF/EMT
Comments:

Looking good!!!
Signed on October 02, 2006 at 2:34 PM
Guest Name:
Matt Knight
Rank/Title:
FF/EMT
Location:
Reese
Comments:

I'am glad to see the website up and running. "Looks good so far"
Signed on October 02, 2006 at 12:19 PM
Guest Name:
Dan Keeney
Web Address:
www.fire-rescuetoys.net
Location:
Keymar, MD.
Comments:

Hey website looks great.

Webmaster for Union Bdrige VFC
Taneytown VFC
Harney VFC
Signed on October 02, 2006 at 6:24 AM
Guest Name:
Ken Hicks
Rank/Title:
President
Web Address:
www.lpvrs.org
Location:
Lexington Park Md
Comments:

Great looking site and keep up the great work your doing.
Signed on September 30, 2006 at 7:18 PM
Guest Name:
Vicki
Rank/Title:
EMT/Firefighter
Web Address:
www.lisbonvfc.org
Location:
Lisbon, MD
Comments:

Congrat on getting the website up guys! It looks great! Keep up the good work. Stay safe!
| | |
| --- | --- |
| Page of 2 [ Back | Next ] | Records 31 - 48 of 48 |